Directory
Looking for a specific part? Thinking about tuning your Volks? Need to get it restored and serviced? Or you just want a bit of information? Then look no further, find what you need in our Directory.
**** WELCOME TO PTT BUMPER – THE BEST BUMPER FOR CLASSIC CAR! I hope our new products finds you in a perfect condition. We are specialized in bumper field,with good quality. All models of our bumpers such as VOLKSWAGEN, VOLVO,MERCEDES BENZ, OPEL REKORD, FORD CAPRI, JAGUAR, TRIUMPTH, REMAULT, etc, are made of one the best solid stainless steel SAE 304 which never gets rusty, 1.5-2mm thickness and polished surface. Besides all the products shown on my website, we can duplicate all kinds of bumpers or metal parts from original sample for fitting,shape and dimension, etc...(100% resemblance compared with original). If you have any questions, please contact me now for further details. If you are interested , Please ask me to quote for you by mail: ptt-cathy@sgbumperscar.com Thank you for your time.
Ho Chi Minh City, Vietnam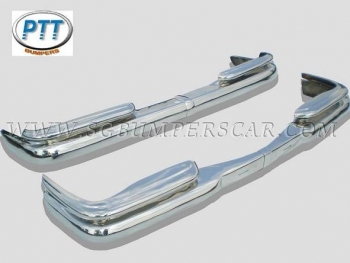 VW Camper Van's & VW Beetles A Classic & Sports Car Storage facility based in Northallerton, North Yorkshire. Situated on a private location within the Yorkshire Moors, a beautiful area, close to amenities and the A19 / A1M. £35 per month - * Special, Volks Love Discount - Please quote on contact* We have indoor, secure dry storage, valeting facilities and an area for maintenance with all equipment. Suitable for long and short term stays. Close to York, Durham, The Croft Motor Circuit, Harrogate, Sunderland, Thirsk and Scarborough. FaceBook - The Classic & Sports Car Appreciation Society - Fun with Cars!!
Northallerton, North Yorkshire
We are a small family business with over 34 year's experience of modifying, restoring and repairing all manner of vehicles. If you look at our website it will give you more information on who works for us and their backgrounds etc. We have a modern, clean workshop that is fully equipped with all the tools and equipment needed to carry out professional and traditional repairs. We offer a wide range of services to help enthusiasts maintain their classic or specialist vehicles. We are experienced at creating turn-key custom vehicles and with our experience, whether you're looking for anything from a full restoration to a simple scratch removal or even a custom built vehicle, we can help. No job is too small or too large. . Our aim at Creative Coachworks is to provide our customers with quality services at a fair price. We work to a high standard and we take pride in the end result. We won't do 'quick' or 'cheap' repairs or re-sprays as we would not be happy with them and ultimately neither would the customer.
Wem, England